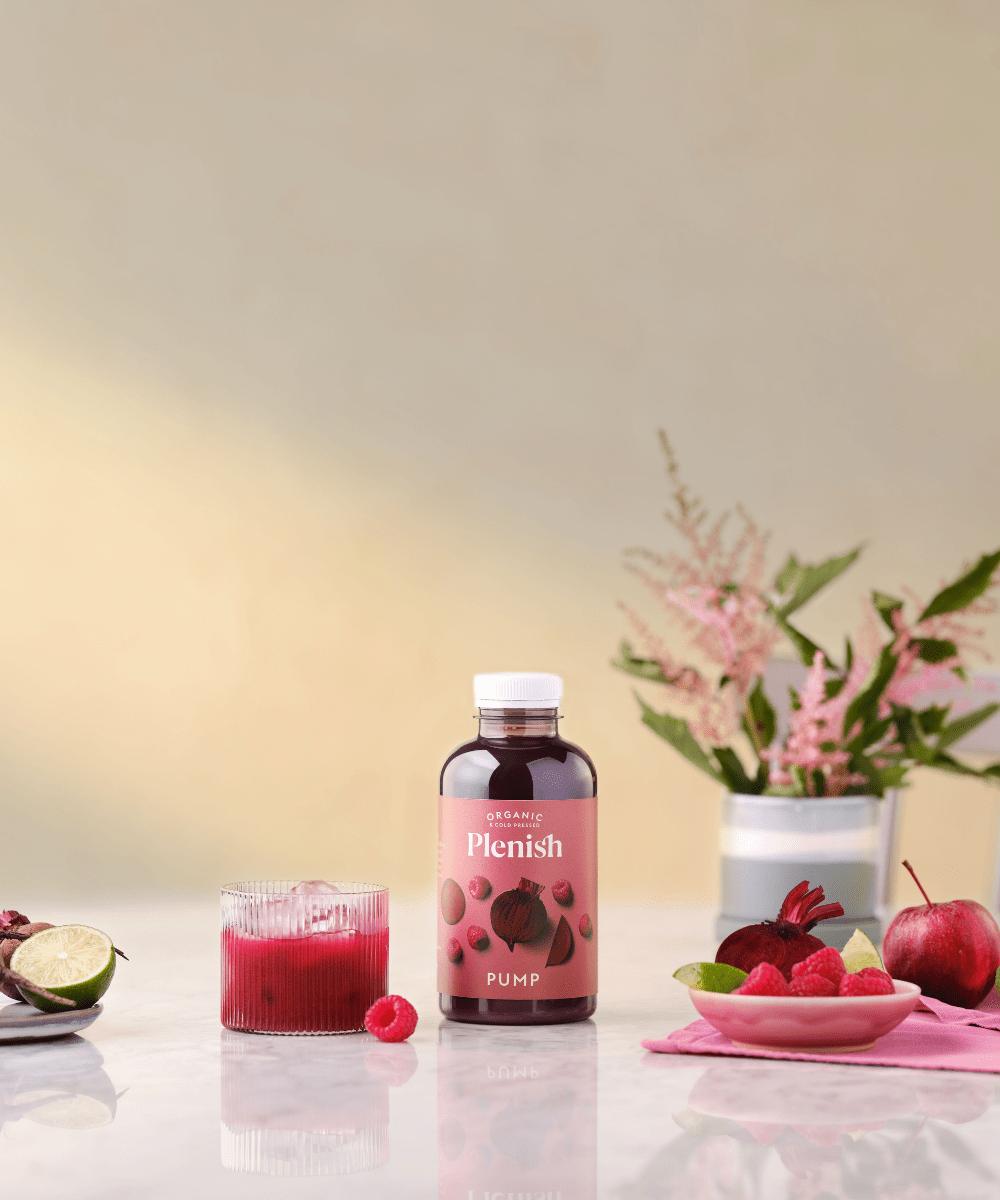 Pump: Berry Beets Juice 500ml
We press for perfection. Made from the finest organic ingredients - and lots of them - our Pump juice is as vibrant and Vitamin A containing. 
Subscribe to your favourite Plenish products and enjoy 10% off PLUS free delivery on every order. Amend, or cancel your subscription at any time in your account area.
We've partnered with ClearPay to split your purchase into four easy instalments. Shop now. Pay later.
Free delivery when you spend over £65 or when you create a subscription. Otherwise, it's £6.95.
What's Inside?
Beetroot
Highly concentrated with a range of nutrients. It provide our juices with a deep, earthy and slightly tangy flavour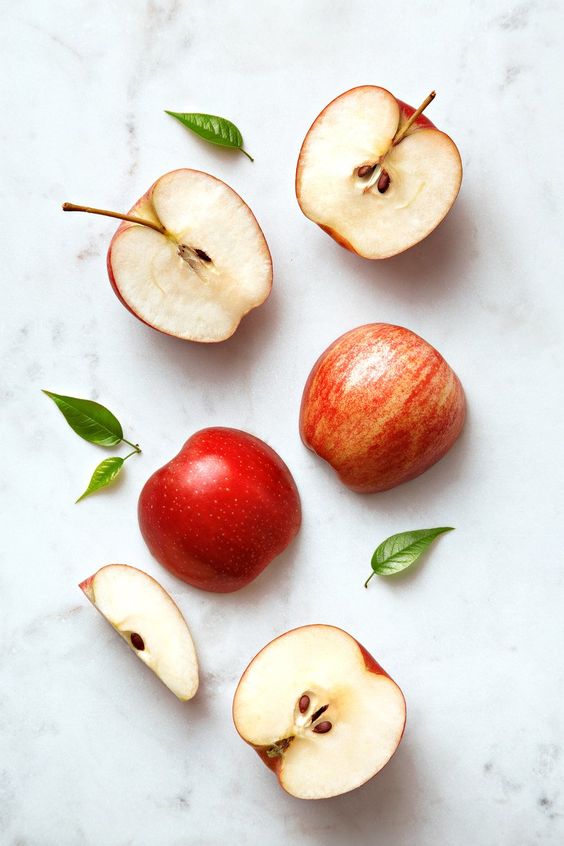 Apple
Naturally sweet, Apple juice gives a smooth and satisfying background flavour that enhances other ingredients thanks to its natural sugars.
Carrot
Carrots get their punchy orange colour thanks to beta-carotenes. We love them for this, and for their deep earthy flavour
Raspberry
With a familiar tart sweetness we all know, our organic raspberries are also good sources of fibre.
Acai berry
Native to the Amazon region, Acai Berry has made its way over to our shores thanks to it's sharp and tangy flavour, and rich blend of vitamins, minerals and antioxidants that make this is a Brazilian superfood
Lime
Lively, zesty and packed with citrusy flavour.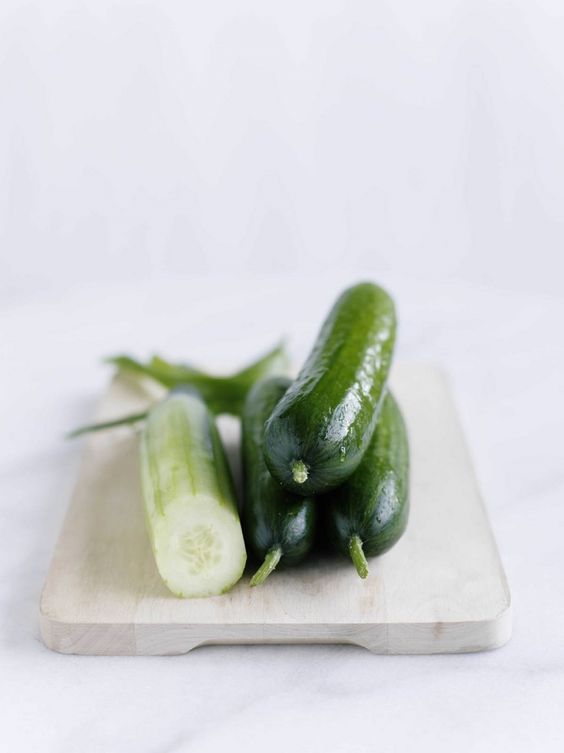 Cucumber
Low in calories, and made up of approx 96% water, cucumbers give a natural, light and fresh flavour.
It's all good. There's no point taking healthy, organic ingredients and smothering them withadditives. So we don't. We simply cold-press the red fruits and veg in this full-bodied, zingy juice to keep their rich natural flavour and nutrition intact. And then, we stop.
– Certified organic ingredients
– 100% recycled bottle (excluding cap and label)
– No additives or preservatives
– Certified carbon negative
Pump is a delicious blend of sweet berries with earthy beetroot and zingy lime.
Our juices will have a minimum of 6 days shelf life when you.
It's fresh, so keep it well chilled and give it a good shake before drinking.
Enjoy daily as part of your normal diet to help hit your vegetable targets or use it as part of a Juice Cleanse or 5:2 programme. 
Pump lives up to its name. It contains over 70% of your daily vitamin A per 100m which not only contributes to the normal function of your immune system, but helps to promote healthy skin and eyes.
When it comes to sustainability, we strive to stay ahead of the pack. All our bottles are made of 100% recyced plastic (excluding cap and label) and our boxes are made from sustainably-sourced, recyclable cardboard. Our ice-packs are also recyclable: pour the liquid down the drain, and recycle the plastic casing.
LEGAL NAME: Organic cold-pressed fruit and vegetable juice.
INGREDIENTS LIST: Apple* 28%, Cucumber*, Carrot*, Beetroot* 11%, Raspberry* 8%, Lime Juice*, Acai Berry 0.4%*. *Organic
ALLERGEN STATEMENT: Produced in a facility that handles nuts and celery.
STORAGE: Keep refrigerated 0-4°C. Once opened consume within 24 hours.
USAGE: Consume as part of a balanced diet and healthy lifestyle.
RI = Reference Intake Reference Intake of an average adult (8400kJ/2000kcal)
Key Features
Nutritional Values
| Nutrition | Per 100ml | RI% | Per 250ml | Per 500ml |
| --- | --- | --- | --- | --- |
| Energy (Kcal) | 41 | | | |
| kJ | 176 | | | |
| Fat (g) | 0.5 | | | |
| of which saturates (g) | 0.1 | | | |
| Carbohydrates (g) | 7.1 | | | |
| of which sugars (g) | 6.4 | | | |
| Protein (g) | 0.9 | | | |
| Salt (g) | 0.1 | | | |
| Vitamin A (μg) | 590 | 74% | | |
| Manganese (mg) | 0.15 | 8% | | |