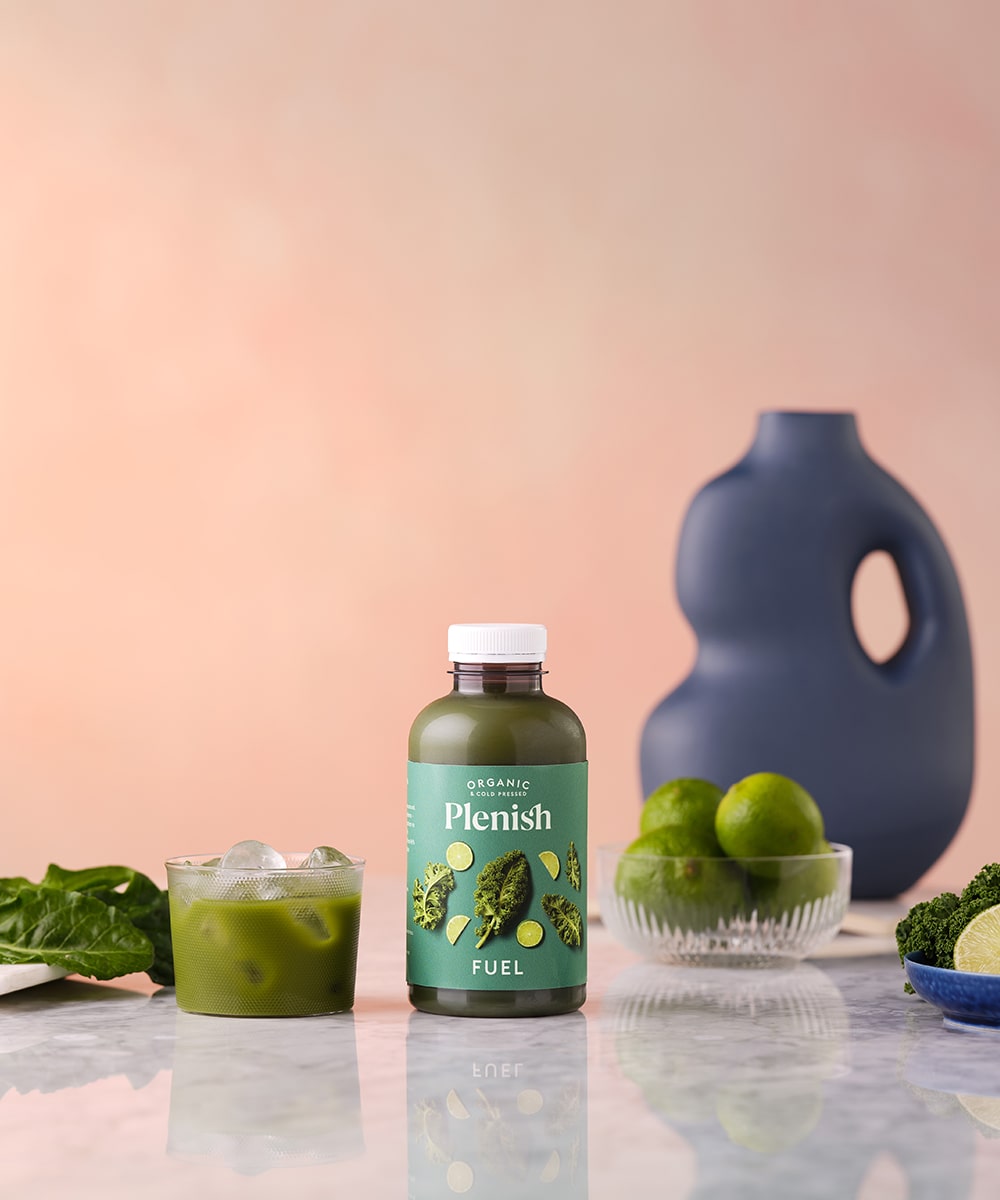 Fuel: Hard Green Juice 500ml
We press for perfection. Made from the finest organic vegetables - and lots of them - our fuel green juice is made up of 96% vegetables; 4% lime and 0% rubbish.
Subscribe to your favourite Plenish products and save 10% with each delivery PLUS free delivery (saving £2.99!). Amend, or cancel your subscription at any time within your account.
We've partnered with ClearPay to split your purchase into four easy instalments. Shop now. Pay later.
Free standard shipping when you spend £30 or when you create a subscription, otherwise its £2.99.
Plenish custom boxes are available as a one-off purchase or as a subscription service.
What's Inside?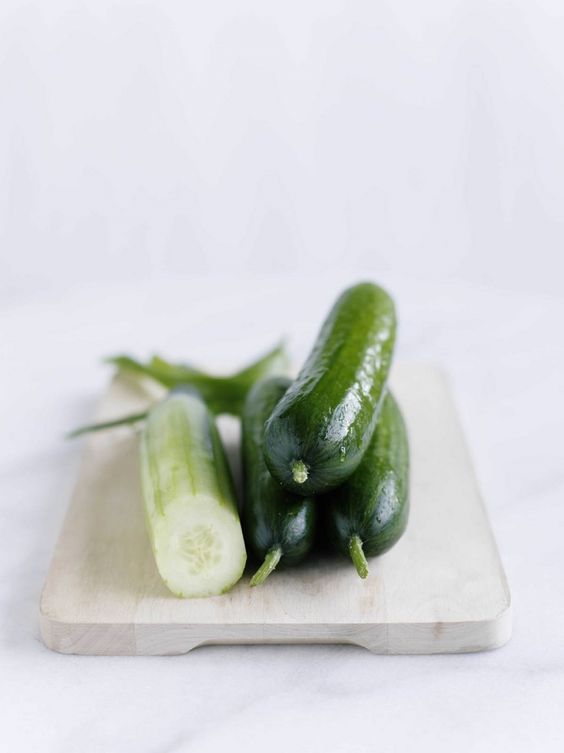 Cucumber
Low in calories, and made up of approx 96% water, cucumbers give a natural, light and fresh flavour whilst also helping to boost your hydration levels
Spinach
Hailing from the same family as Beetroot, Spinach is well known for its light and green flavour. It's also naturally rich in compounds called nitrates which may help to improve both blood pressure and blood flow
Kale
With earthy, hearty green flavour, kale is also one of the most nutrient rich foods in the world with an impressive range of vitamins, minerals, antioxidants and omega 3
Ginger
This root gets it's fiery flavour and scent from the natural oil, gingerol. This oil has antioxidant and anti-inflammatory properties which may help support the immune system.
Lime
Lively, zesty and packed with citrusy flavour, limes also contain vitamin C and flavonoids, the antioxidants that strengthen collagen production
It's all good. When we make juice, we don't mess around. We choose the finest organic ingredients – and lots of them – and simply press them to release their natural goodness. This refreshingly savoury juice is made from 96% vegetables, 4% fruit and 0% rubbish.
– 100% organic fruit and veg
– 100% recycled bottle (excluding cap and label)
– No additives or preservatives
– Certified carbon negative
Refreshing and slightly savoury, this is our greenest green juice. 96% vegetables, 4% lime and a hit of ginger – it has a fresh zesty taste..
Enjoy daily as part of your normal diet to help hit your vegetable intake or use it as part of a Juice Cleanse or 5:2 programme. This juice is fresh, so keep it well chilled and give it a good shake before drinking.
A natural multi-tasker. Our fuel green juice contains vitamins A and C along with Folic Acid, Potassium and Manganese which contributes to normal energy-yielding metabolism.
When it comes to sustainability, we strive to stay ahead of the pack. All our bottles (excluding cap and label) are made of 100% recyced plastic and our boxes are made from sustainably-sourced, recyclable cardboard. Our ice-packs are also recyclable: pour the liquid down the drain, and recycle the plastic casing.
LEGAL NAME: Organic cold-pressed green vegetable juice
INGREDIENT LIST: Cucumber 68%*, Spinach*, Kale 5%*, Ginger*, Lime Juice 4%*. *Organic
ALLERGEN STATEMENT: Produced in a facility that handles nuts and celery.
STORAGE: Keep refrigerated 0-4°C. Once opened consume within 24 hours.
USAGE: Consume as part of a balanced diet and healthy lifestyle.
Key Features
Nutritional Values
| Nutrition | Per 100ml | Per 250ml | Per 500ml |
| --- | --- | --- | --- |
| Energy (Kcal) | 15 | | |
| Fat (g) | 0.5 | | |
| of which saturates (g) | 0 | | |
| Carbohydrates (g) | 1.8 | | |
| of which sugars | 1.5 | | |
| Protein (g) | 1.3 | | |
| Salt (g) | 0 | | |
Our top picks for a healthy lifestyle