Plenish 5:2 500 calorie Programme - Female
We make 5:2 as easy as 1,2,3. Our 500 calorie programme is a simple swap - two days a week, drink six of our organic, cold-pressed juices (calorie total: 500) instead of your normal meals. All the flavour, none of the effort.
Subscribe to a weekly 5:2 programme delivery and receive every fifth week, plus free delivery (saving £2.99!). Amend or cancel your subscription at any time within your account.
We've partnered with ClearPay to split your purchase into four easy instalments. Shop now. Pay later.
Free standard shipping when you spend £30 or when you create a subscription, otherwise its £2.99.
Plenish custom boxes are available as a one-off purchase or as a subscription service.
What's Inside?
Boost: Essential Green Juice 250ml
Made from the finest organic vegetables, this green juice is made up of 73% vegetables, sweet pear, zesty lemon, and fiery ginger.
Fuel: Hard Green Juice 250ml
Our Fuel green juice is made up of 96% vegetables; 4% lime and 0% rubbish.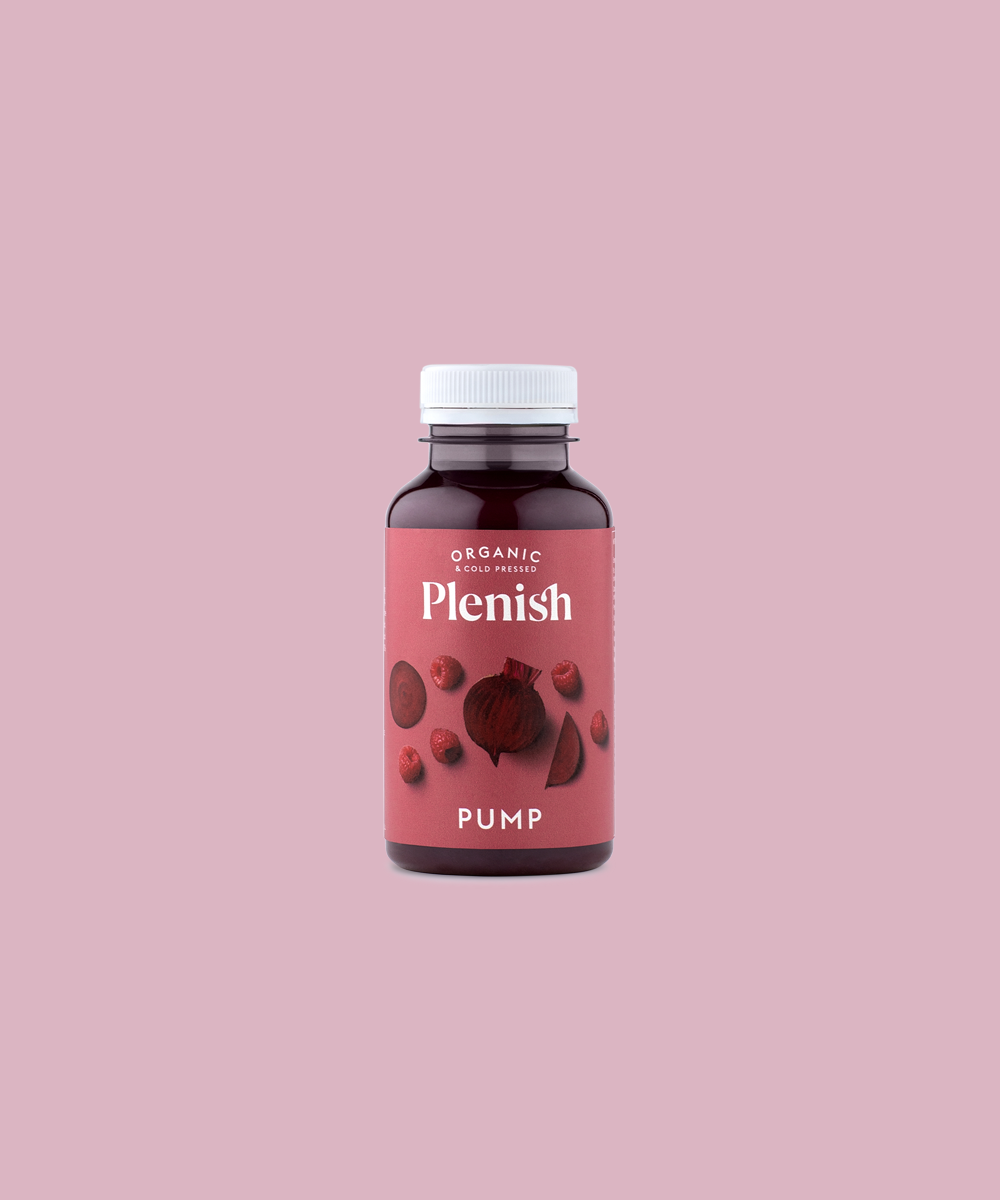 Pump: Berry Beets Juice 250ml
Full of flavour, Pump is a delicious blend of sweet berries, beetroot and zingy lime. No flavourings, no preservatives, no additives. No need.
Shield: Sweet Immunity Juice 250ml
Naturally sweet, with a subtle hint of fiery ginger to get your taste buds tingling.
Kick: Spicy Lemonade 250ml
Our spicy lemonade, kick juice is made of the finest chillies; zingy lemon & lime; sweet coconut nectar.
Savour: Cacao Super M*lk 250ml
Our creamy cashew and cacao m*lk is made with cacao and maca, blended with delicious dates and a dash of cinnamon and Himalayan salt.
Product Details
We're taken the faff out of 5:2. Eat a normal balanced diet five days a week; drink six of our cold-pressed juices on the other two days. This programme ensures you consume around 500 calories a day, without having to do any counting. All of our organic juices come in 100% recycled bottles.
– 100% organic
– No sweeteners, preservatives, or stabilisers. (No need.)
– Recyclable, and 100% recycled bottles (excluding cap and label) and packaging.
When your delivery arrives place your 5:2 in the fridge to keep chilled. Follow the schedule and when it's time for a juice, shake it up before enjoying with your Plenish glass straw. Natural separation can occur which is why a vigorous shake is to important, this is a good sign we're 100% natural and don't contain any stabilisers or additives. Our juices are to be enjoyed fresh and not suitable for freezing.
We count the calories so you can stick to sipping. Our 5:2 programmes are designed to pack as much nutritious, organic fruit and vegetables as possible, whilst delivering very specific calorie counts. Each plan is made up of our juices – which nourish you while keeping your calorie intake in check.
When it comes to sustainability, we strive to stay ahead of the pack. All our bottles are made of 100% recycled plastic bottles (excluding cap and label) and our boxes are made from sustainably-sourced, recyclable cardboard. Our ice-packs are also recyclable: pour the liquid down the drain, and recycle the plastic casing.
Key Features